It's a new year and with a new year brings resolutions and wishes. One of them might be to update or clear out your wardrobe. Don't be too hasty in throwing anything out, here are some ideas on how to upcycle those old t shirts into scarves.
I love scarves and have an extensive scarf collection, sometimes they jazz up an outfit and add a little colour (and warmth some days). These scarves are made from old t-shirts and the good news is they require little or no sewing! All scarves have an easy tutorial - just click on the links.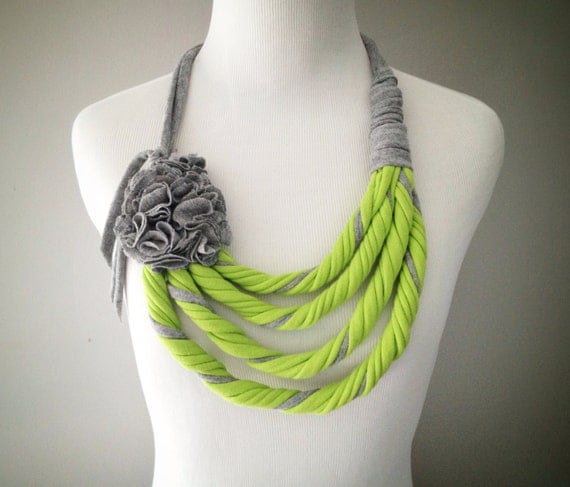 I really love this one, available on
Etsy
, might have a go at making this one.
Here are a couple of youtube tutorials for the rosettes if you are thinking of adding some to your scarves....
And with the leftover scraps, make a couple of bracelets like these cuties -
Happy creating xx